A Total Transformation From
Created With Load-Bearing, Retractable Flooring Systems
Our innovative, high-tech retractible pool covers and flooring systems make space conversion easy – at the touch of a button. Swimming pools quickly convert to dance floors, banquet centers, or basketball courts in less than 5 minutes.
The WutPool cover, is a patented load-bearing retractable pool cover that slides smoothly over your pool. It provides a stable and secure floor with long list of benefits for home and commercial property owners.
Our convenient covers are available for commercial, residential and industrial applications of any size. Our product options are ever-expanding with new applications and technology.
HIDE YOUR
SWIM SPA
POOL
JACUZZI
ICE RINK
Automatic, Sliding Flooring Systems
Commercial + Residential + Industrial
While we initially began with pool covers, we quickly learned of many additional applications. Single-use facilities and spaces have now become a thing of the past.
Specialty covers from WutGroup generate usable hard surfaces that can support most any activity. Each patented load-bearing retractable cover is custom designed and manufactured using extruded anodized aluminum or stainless steel that span the width of the area to be covered. They slide smoothly into place and lock securely. It's lightweight yet strong enough to support the activities you desire.
Our in-house design experts consider every customer's needs and deliver the best solution to convert single-use spaces into multi-purpose areas that will be enjoyed for years to come. Extreme value is delivered with every technologically innovative load-bearing cover. Learn more About Us.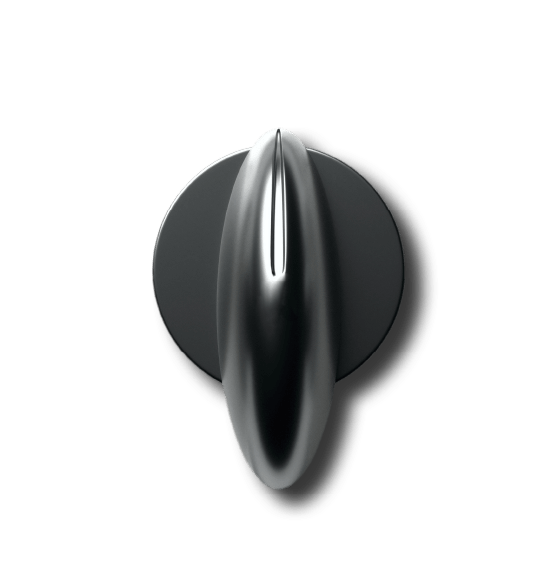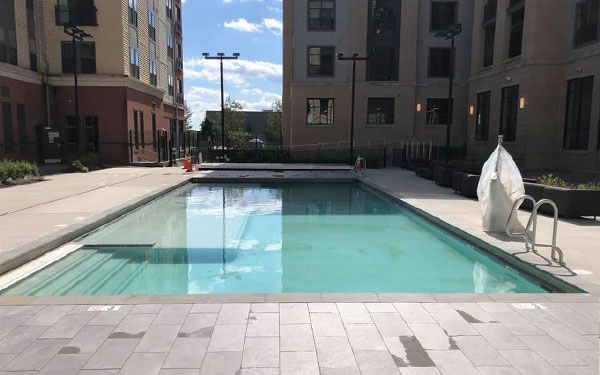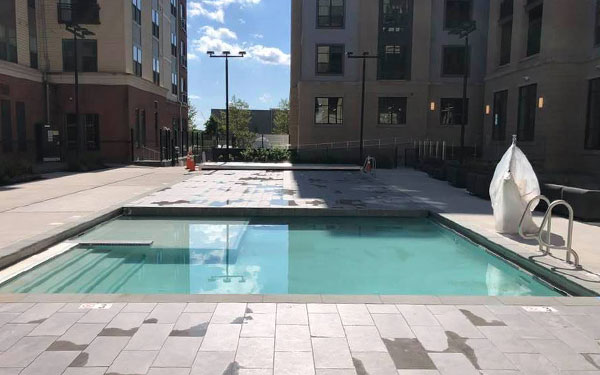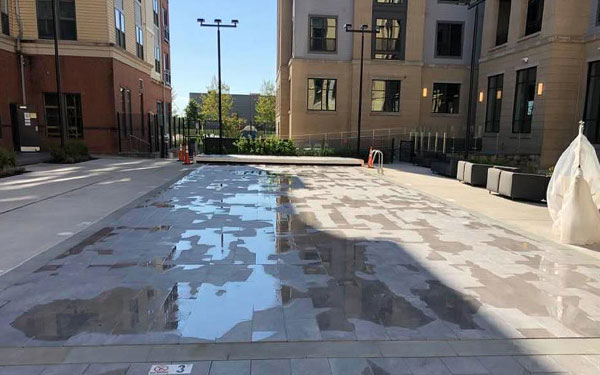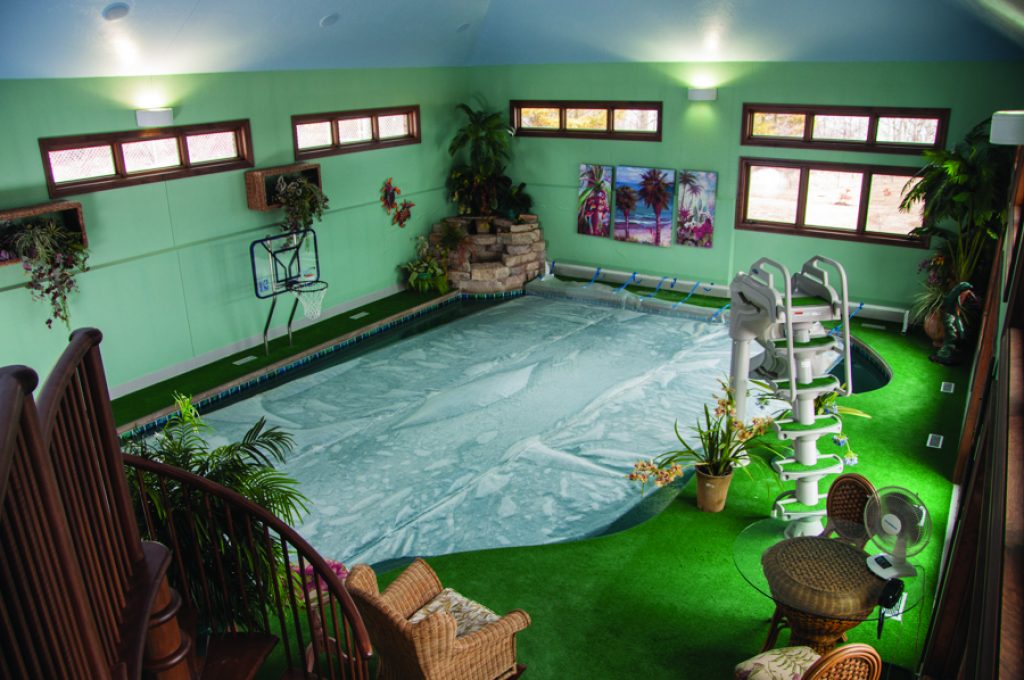 with an under-utilized pool room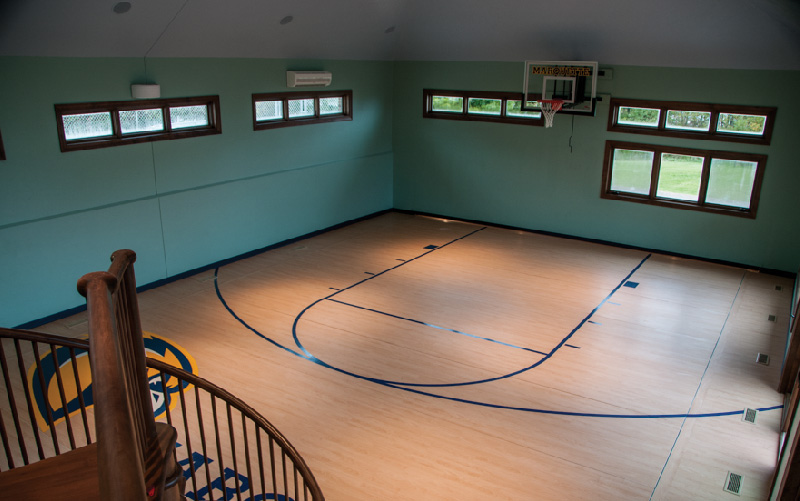 Innovative load-bearing sliding floor technology makes space conversion simple. Each platform panel is made of extruded aluminum to ensure it is lightweight yet sturdy. They glide right along a roller track and stack into place automatically.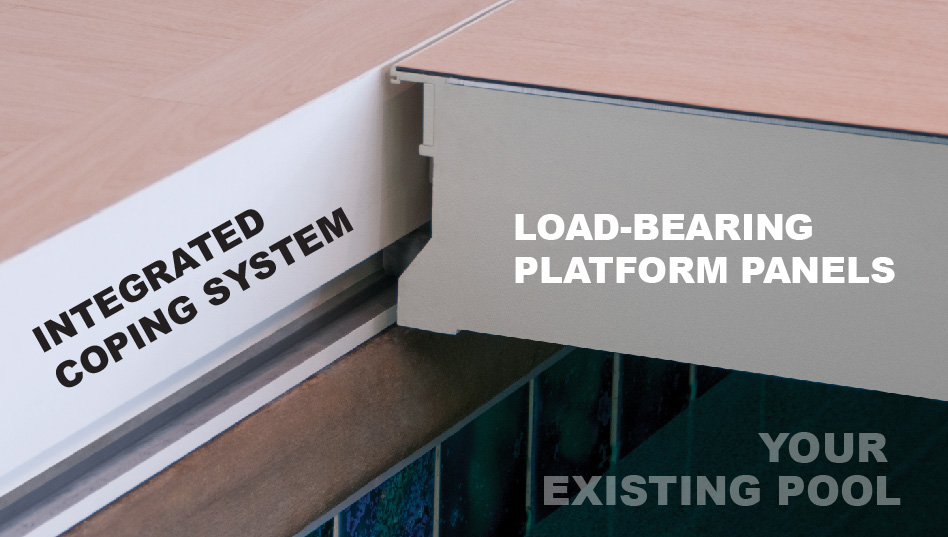 Each load-bearing panel has mounted wheels that glide gently and smoothly through our patented coping system.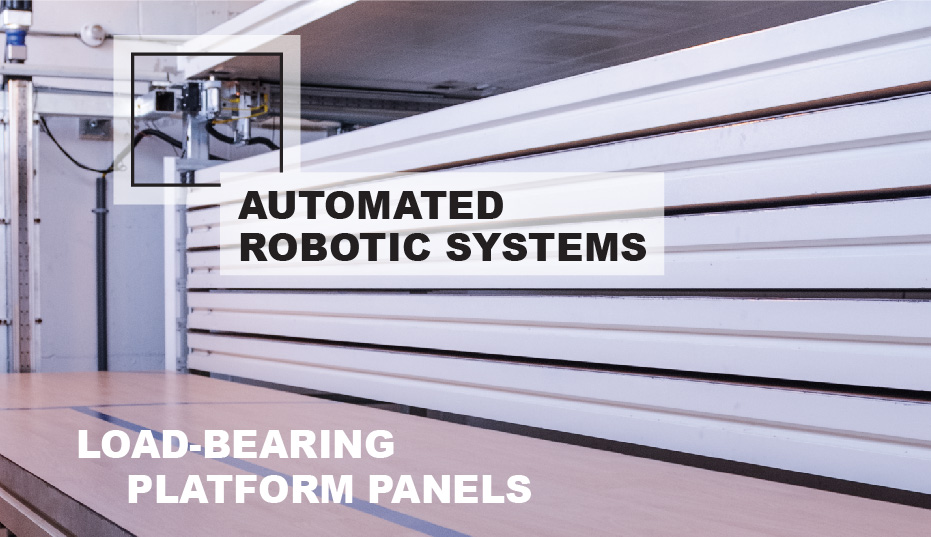 In our automatic installations, robots rack the panels neatly and efficiently. All the magic happens behind-the-scenes with a simple turn of the key.
Get into the details of how the system works, an overview of the process and answers to frequently asked questions.
Our flagship product is the WutPool cover, designed to conceal pools. Since each installation is custom-designed to meet your unique needs, there are a number of variables affecting price.
Ballpark Price Ranges:
Spa-size covers typically range from $25,000 – $140,000
Pool-size covers typically range from $110,000 – $500,000
Commercial conversions typically range from $300,000 – $700,000
Our technology has many additional commercial and industrial applications to transform spaces of all types.
Learn more about price ranges, features & benefits, types of applications and the wide array of options available for your custom installation.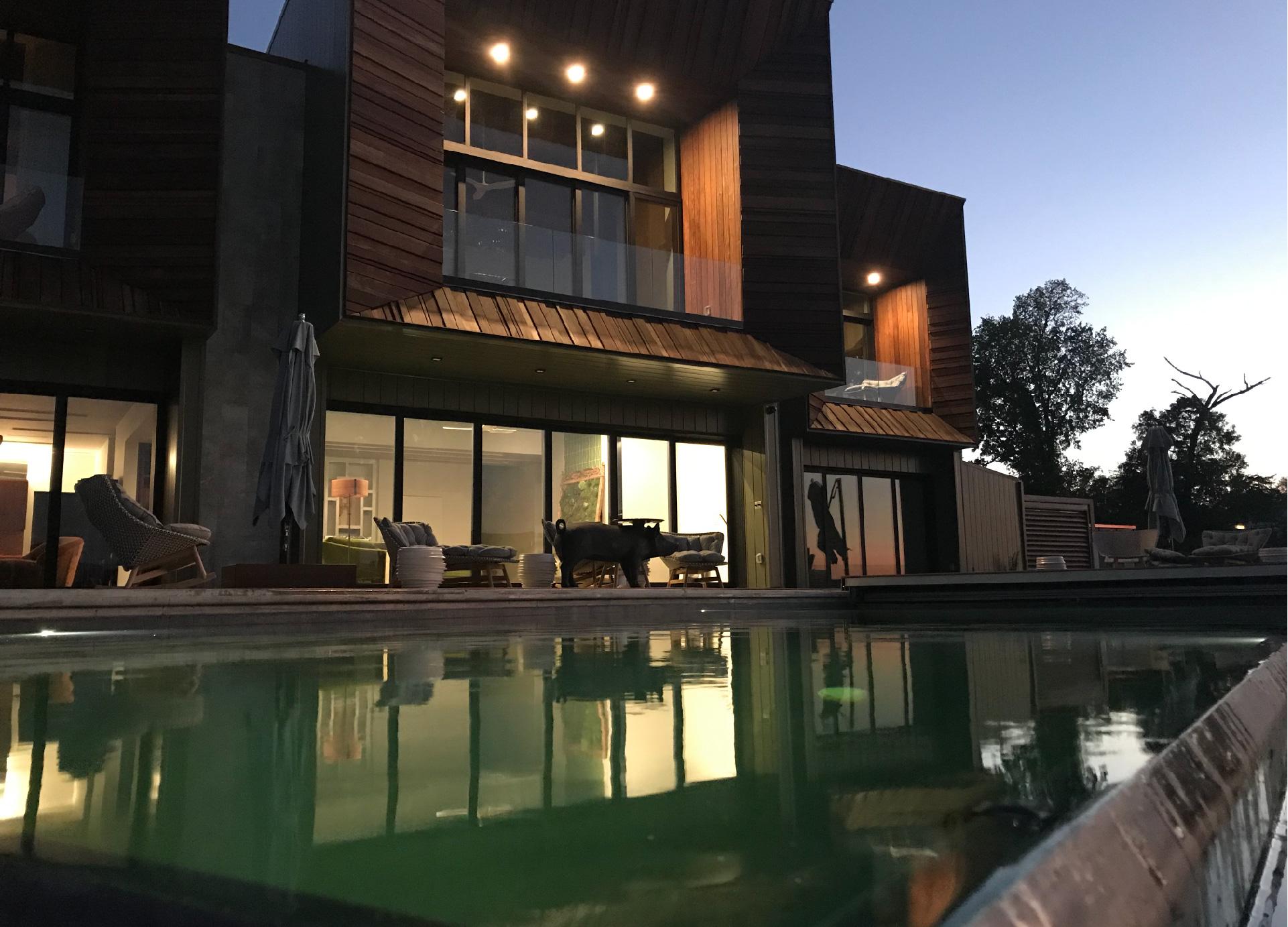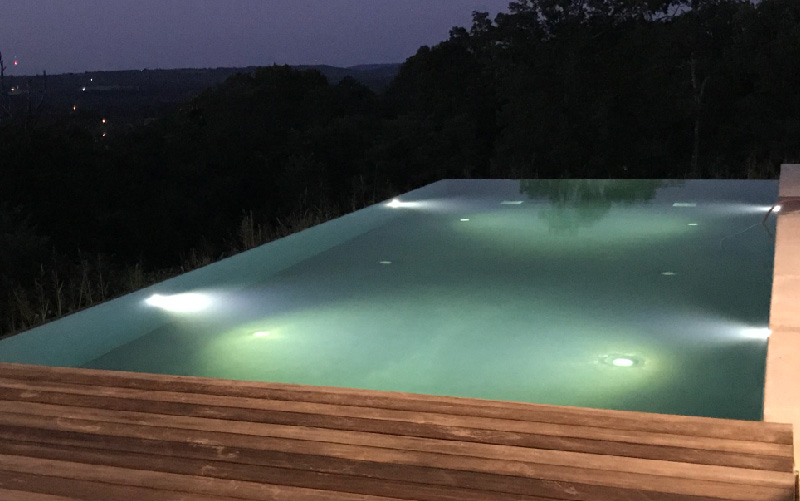 The owners of this exquisite property had a hard decision. What would you do with such an amazing view of the mountains? Would you do a deck? An infinity pool? Why not BOTH?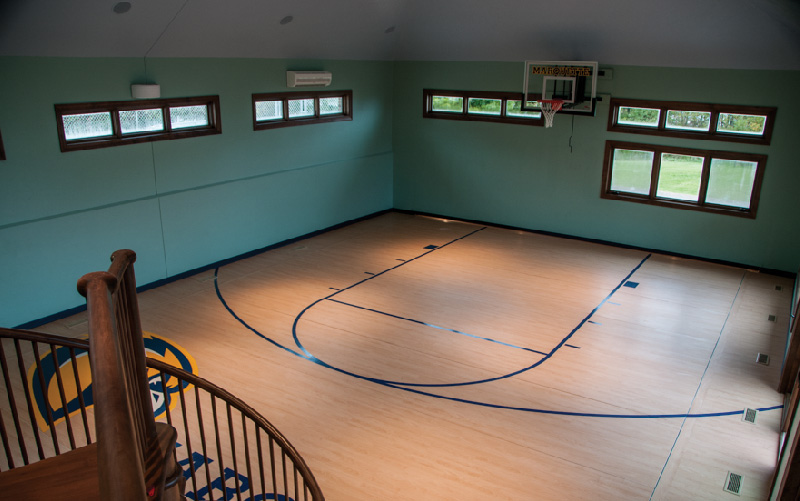 This homeowner needed a solution for their pool after the kids began to use it less. Given the room's high ceilings, we were able to convert it to a custom basketball court. The cover has already paid for itself in cost savings.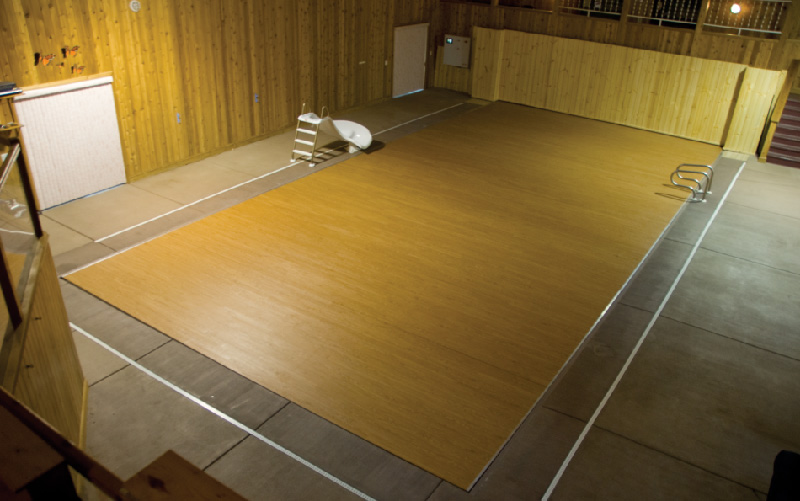 This installation provided the the adaptability to teach us the true needs of the WutPool system over the past 15 years of testing. Since the room is now considered living space, the value of home increased substantially.

OUR IN-HOUSE TEAM $aves you money
There is no product on the market like this. The opportunities for new applications are endless, but they're not always simple.
For over 15 years, our team of talented designers and installers  have developed expertise in navigating the numerous variables required for custom installations of this nature.
We invite you to leverage our expertise
We'll work with your architect, contractor, design or pool professional from discovery through completion.  
Involving us early in the process may Save you hundreds of thousands
Contemplating Construction?
Connect us with your contractor, architect or pool professional ASAP. We'll share our Engineering Resources and work with them directly for a smooth process. 
Click the link below to initiate the discussion. We'll send them an introductory email your your behalf.
A Smart Approach is Still Available
Are you installing a pool soon but not ready for the WutPool cover?
We'll guide you though the process of planning for a future WutPool. Our future-focused customers save thousands by installing the coping early to avoid retrofitting, demolition and other costs down the road. Contact Us for details.
Follow along to view some incredible conversions