Our flagship product is the WutPool cover. Since each cover is custom-designed to meet your unique needs, there is a wide range of variable affecting price. We've identified the key variables and some ballpark pricing considerations in the table below. 
A simple turn of a key will open and close the cover. The automatic option will allow more options and customizations to create the desired space you are looking for.
Automatic SPA size covers = $50,000 – $140,000
Automatic POOL size covers = $150,000 – $500,000
Commercial installations = $300,000 – $700,000
Although the panels are heavy-duty, 30,000 lbs. can be easily pushed by one person due to our coping design. This will be a lower cost option than the automatic but will also limit the customization options.
Manual SPA size covers start around $25,000
Manual POOL size covers Start around $110,000
Our covers have the capability to cover many commercial use spaces; pools, spas, ice rinks, ……..)  Reduce your liability exposure as a business owner, save on energy costs, ____
Many pools take up a large amount of square footage in homes and/or a large amount of your yard.  Our covers will gain this space back for you to virtually turn the area into your desired space. 
We offer custom solutions for any factory or other industrial application. Moveable, automatic flooring systems may slide to provide temporary access to certain areas, or extra security and safety where needed. 
Key Configuration Variables
& Additional Considerations
Your space's attributes and where you're at with construction will determine your project's needs. Your representative will walk you through the many factors affecting price, such as the primary design and configuration options below. 
To create a space that is all level when the cover is open and/or closed, the panels will need to be automatic and be stacked underground. Alternatively, the cover can also act as a step.
Our panels can be stackable to allow our covers to fit in smaller spaces. Our patented racking system slides each panel into place smoothly and efficiently.
Depending on the desired space you are aiming for we can stack our panels above or below ground.
Unlimited Flooring Options
With a maximum of 10 lbs/square foot our covers allow for almost any type of flooring/surface on top. (Turf, tile, laminate, etc)
INSTANTLY ADDS VALUE TO HOMES
in commercial applications
Green & Savings Benefits:

One Space. One Cover. Multiple Uses.
Our product's transformational ability goes far beyond only pools. With specially designed and patented load-bearing, retractable covers and flooring systems, it is possible to increase the usage of a wide variety of formerly single-use spaces. Essentially, our covers and floor conversion systems allow virtually any space to be transformed to increase usability, value and performance.
Below are a few examples. Contact us with your ideas.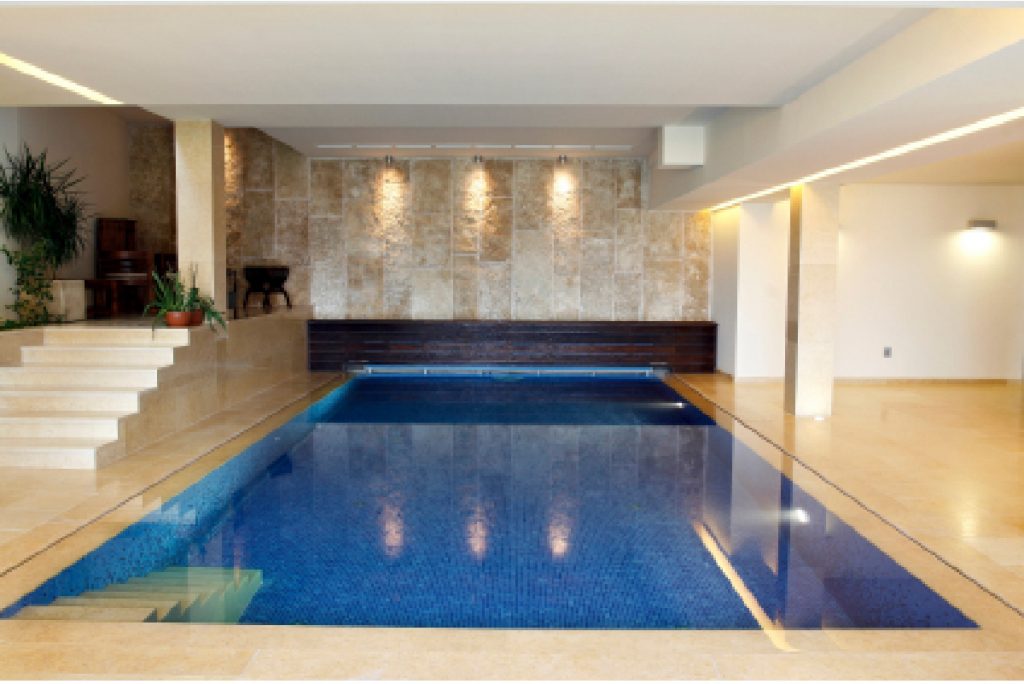 Load-bearing, retractable pool covers convert your home's pool room into a multi-use space. Our concealed, hard-surface pool covers can be applied to both indoor and outdoor pools and spas. Outdoor community pools can be safely closed in the off hours to reduce liability. The options are endless: cover your indoor pool to gain more space, cover your outdoor pool for safety, design your deck to include your hot tub and cover it with our platform when not in use, etc. Increase your property value due to improved space utilization and greater square footage.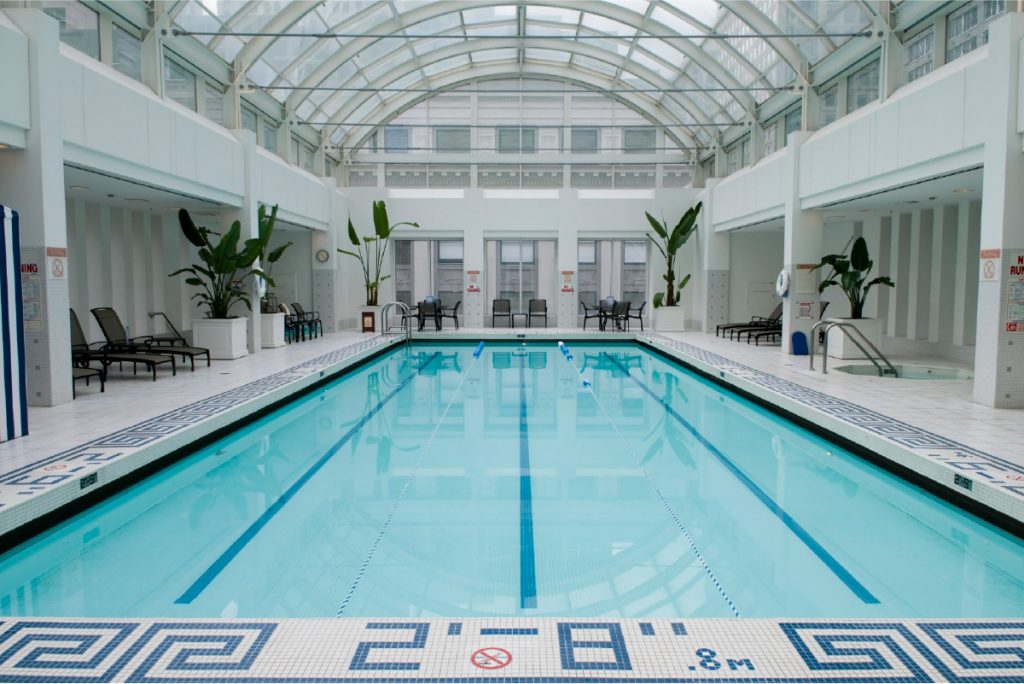 Hotel Pools, Public & Other Commercial Pools
Our unexposed, hard-surface pool covers allow you to convert your hotel's pool room into a functional space. Your staff can safely close your pool with the push of a button in the off hours to reduce liability and conserve energy. Transform your pool room into a functional meeting and events space in minutes. Our product can convert your revenue-draining pool room into a revenue-gaining ballroom when not in use. Public pools can be completely closed off to reduce liability and misuse after hours.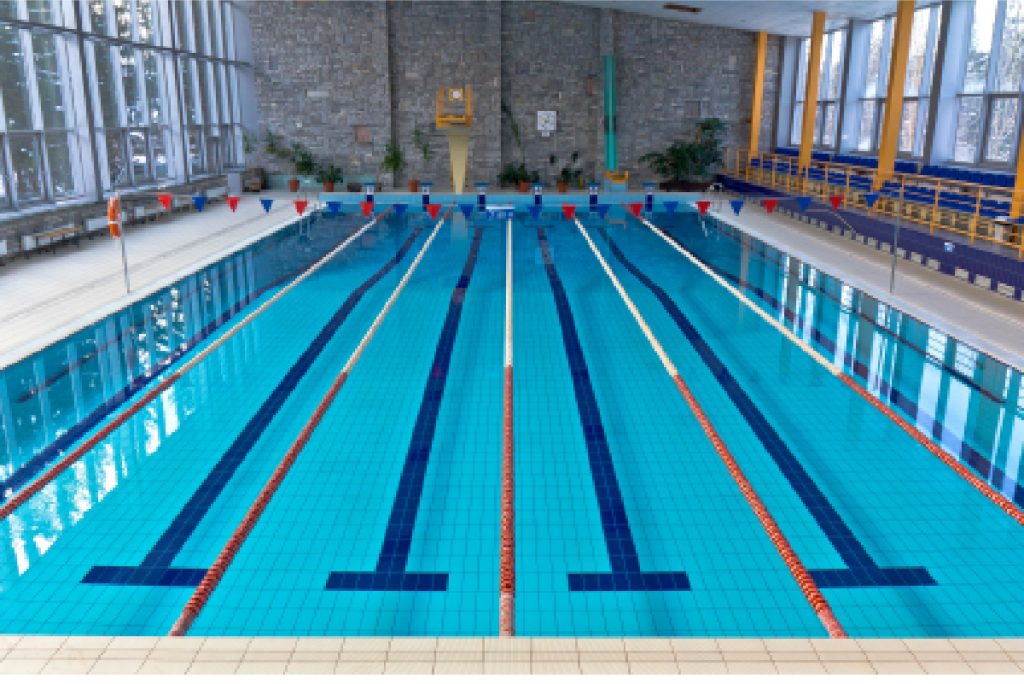 Schools & Community Center Pools
Convert your community center or school's pool into a performing stage or gymnasium. If a school or university's pool area contains audience seating, our retractable flooring system allows for a simple conversion to a large room with a sturdy floor. A community center, YMCA or other similar athletic facility could convert their large pool room into a revenue-generating event space.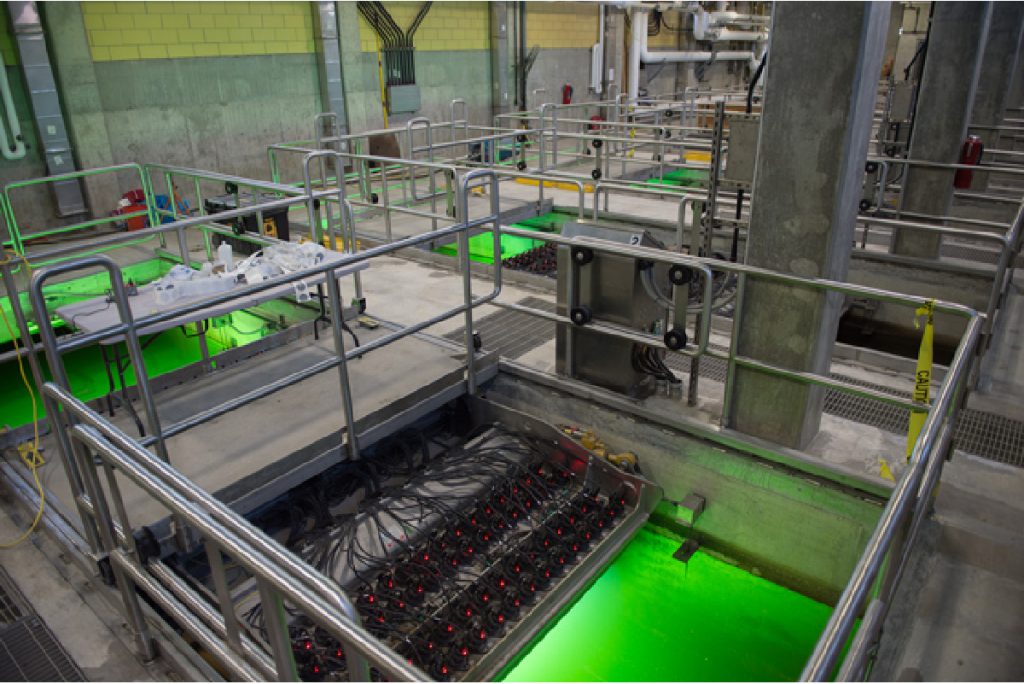 Moveable

Industrial Floors & Custom Roller Track Flooring for Factories
Custom solutions for any industrial application. Automatic, moving flooring systems to provide permanent or temporary access to certain areas, or extra security and safety where needed. Our flooring panels can be installed in factories, water treatment facilities, or just about any other industrial application.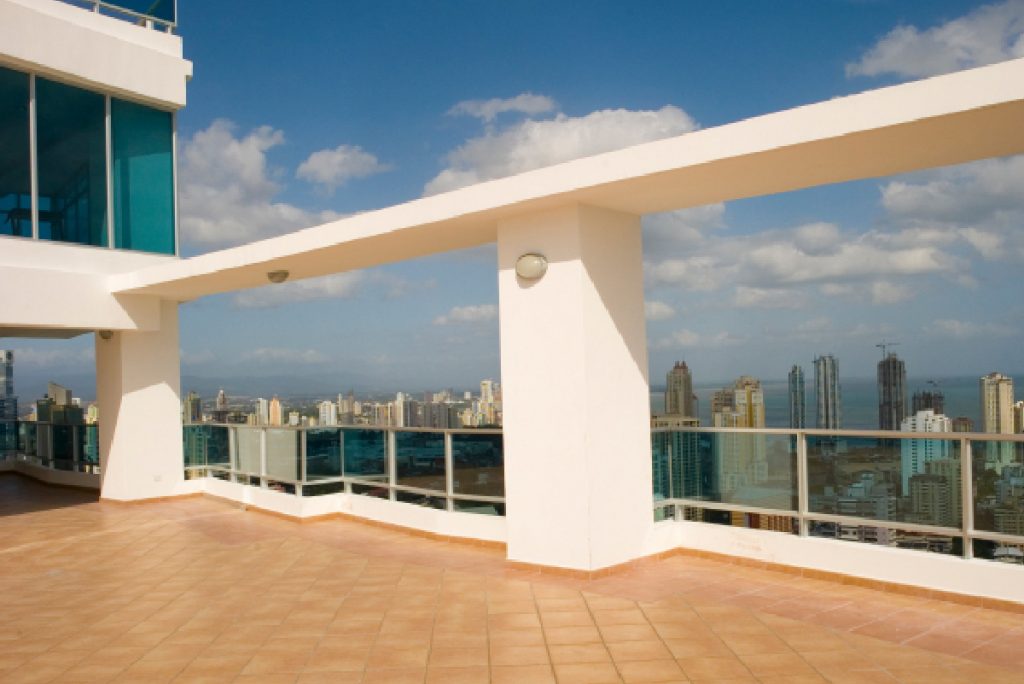 Retractable Rooftop Patios / Terraces, Mezzanines & Other Limited Space Applications
Maximize square footage with the ability to convert a part-time or single use space (of just about any type) into a fully functional floor, platform or deck. Our patented design also allows you to extend a platform deck from a building, for use as a stage or simply extra square footage. Our covers can be integrated in any residential or commercial building where square footage is a premium.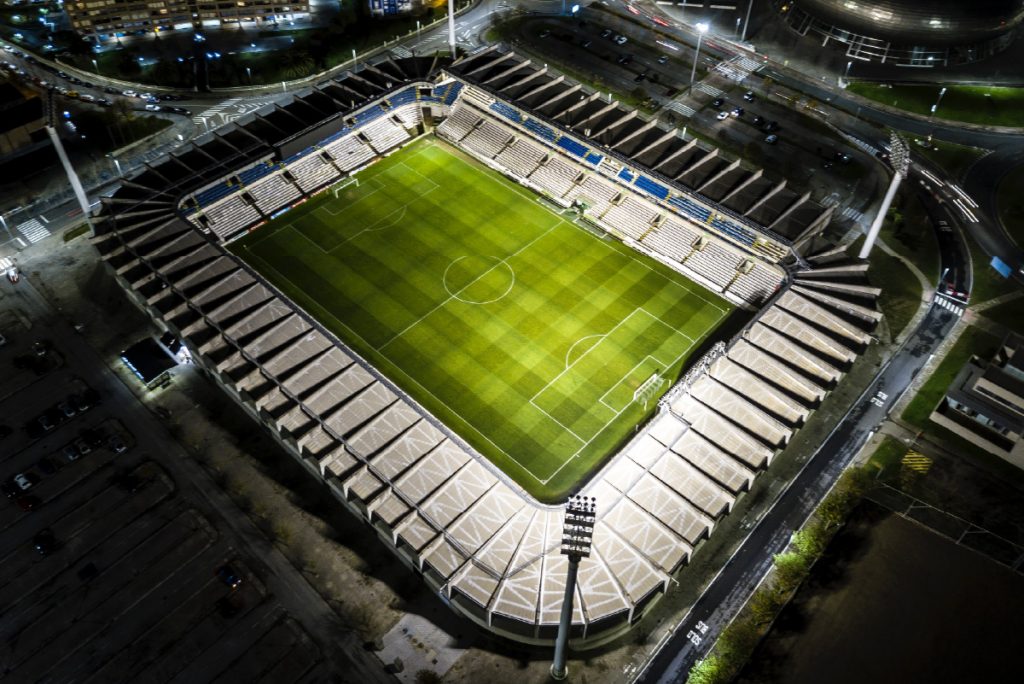 Sport Stadium Automatic Flooring Systems
Professional sport stadiums and arenas are continually covering their fields for other events held in the facility. A fully automatic, retractable flooring system can save immense conversion costs annually.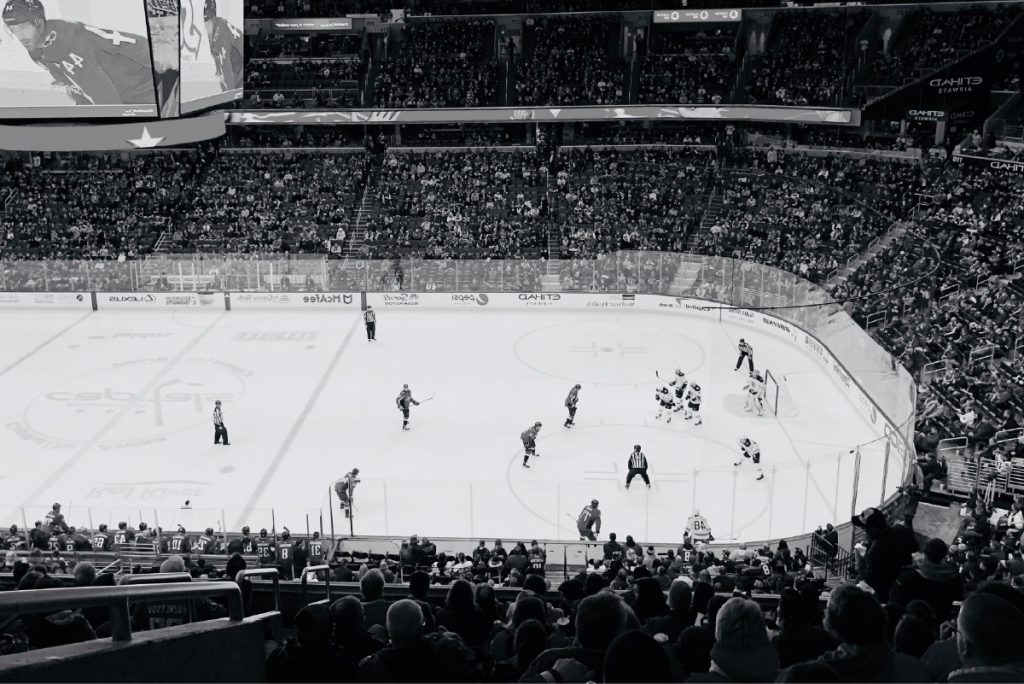 Indoor Ice Rinks & Single-Function Athletic Facilities
Maximize square footage with the ability to convert a part-time or single use space (of just about any type) into a fully functional floor, platform or deck. Our patented design also allows you to extend a platform deck from a building, for use as a stage or simply extra square footage.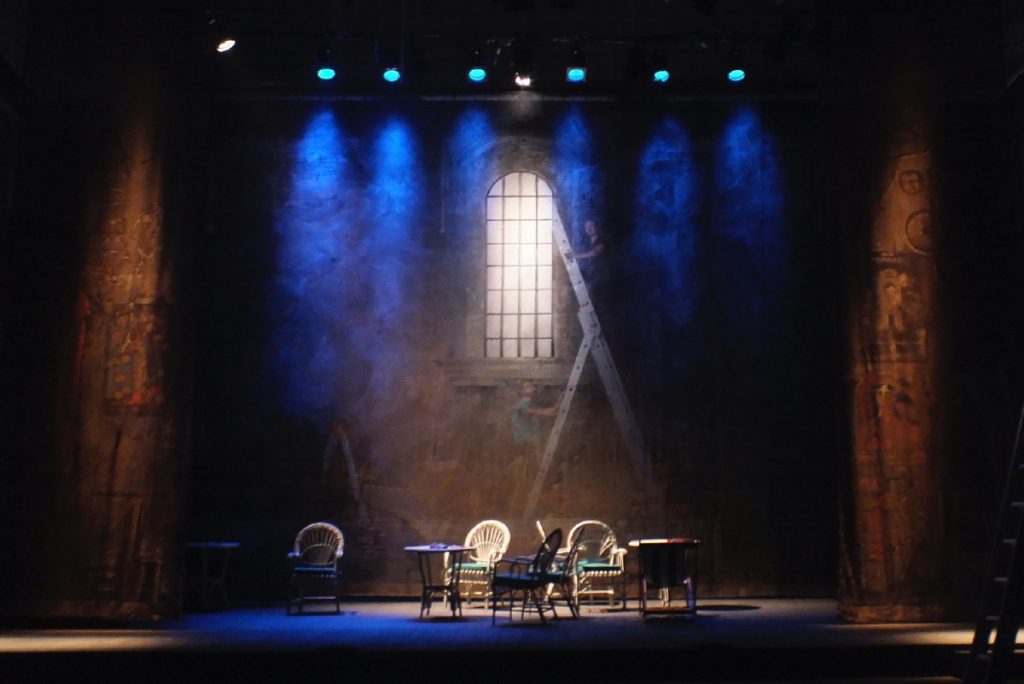 Slide-out Stages & Performing Center Versatility Solutions
Design your stage and performance center with versatility in mind. Our retractable platform covers can cover all or part of a stage, allowing for greater versatility in set design. Add a part-time mezzanine to your stage or extra levels of seating to your facility. Our retractable platforms are sturdy, safe to operate and can completely change your stage in minutes. Small facilities may add additional stories of seating for more square footage and ticket sales.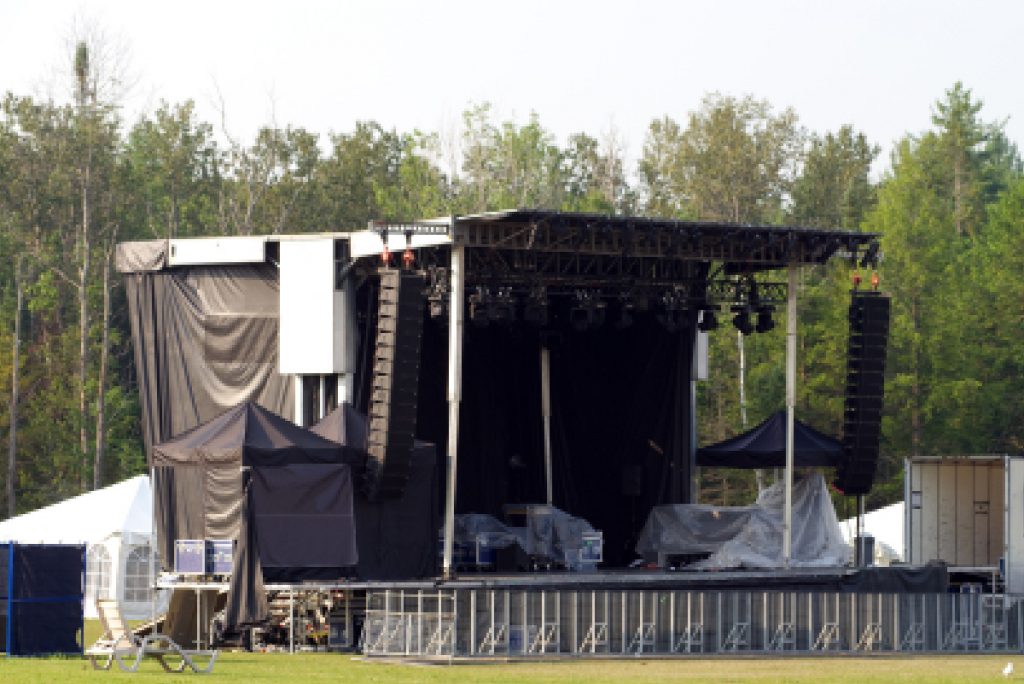 Retractable Stage Trailers
Bring a load-bearing platform anywhere you can bring a truck and trailer. Our stage trailers are ideal for traveling shows of all types, including: carnivals, musicians and other performing acts. Our automatic stacking system makes stage setup simple, while maximizing space on the trailer. Custom extruded platforms may be made from aluminum to lighten the load.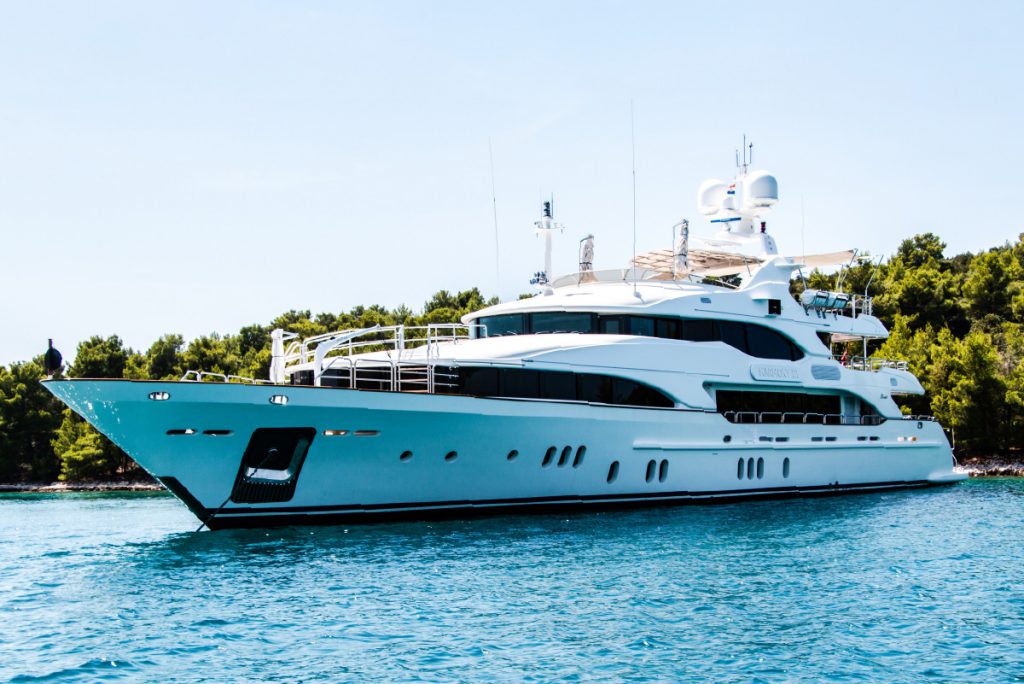 Temporary Decks on Yachts & Cruise Ships

Space is a premium on yachts and cruise ships. Our retractable flooring systems can be custom-designed in your ship to make new surface decks, restrict areas, add square footage, create sliding stages for performances, extend automatic docks off the side of the ship and much more. 
As you can see, our convertible flooring solutions are available for applications of just about any size. WutGroup covers take space utilization to the max with long-lasting value that far exceeds the purchase price. The WutGroup product line is ever-expanding, with new applications and technology constantly being developed.