We convert your pool room into a fully functional, versatile space
Innovative Load-Bearing Technology
Innovative load-bearing sliding floor technology makes space conversion simple. Each platform panel is made of extruded aluminum to ensure it is lightweight yet sturdy. They glide along a roller track and stack into place automatically.
Smooth + Solid + Sturdy + Secure
The WutPool Cover a solid pool cover that can be designed to look and feel like the rest of your floor. Its strength is certified… so strong, in fact, you can park your car and even host a circus or sporting event on it. All-in-all, our innovative covers are as sturdy as the floor you're standing on.
Fully automatic & retractible
Delight dinner guests as it "disappears" into the wall. Your pool area transforms into a recreational room, event space, or nearly any other use in mere minutes. Our covers increase the usage of a wide variety of formerly single-use spaces. 
Integrated Roller Track Coping System + Automated Robotic Platform Racking System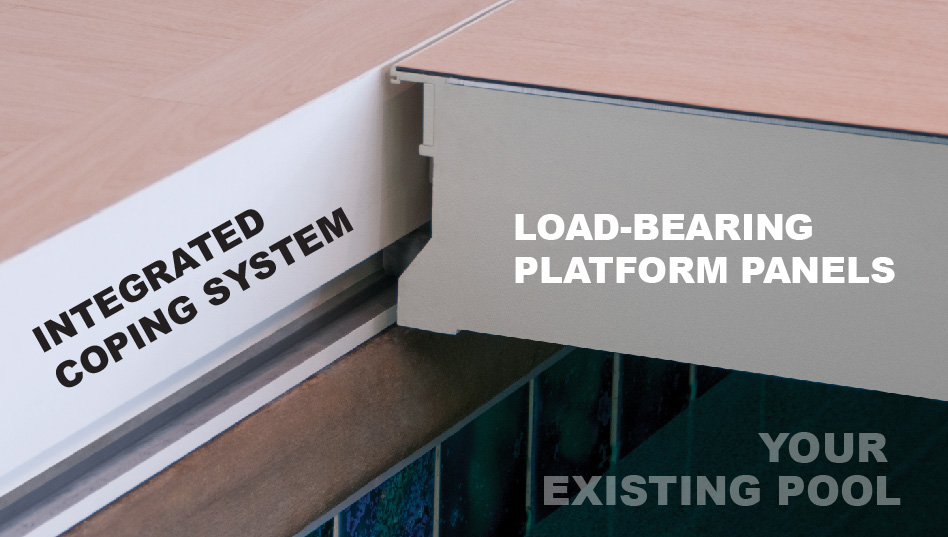 Each load-bearing panel has mounted wheels that glide gently and smoothly through our patented coping system.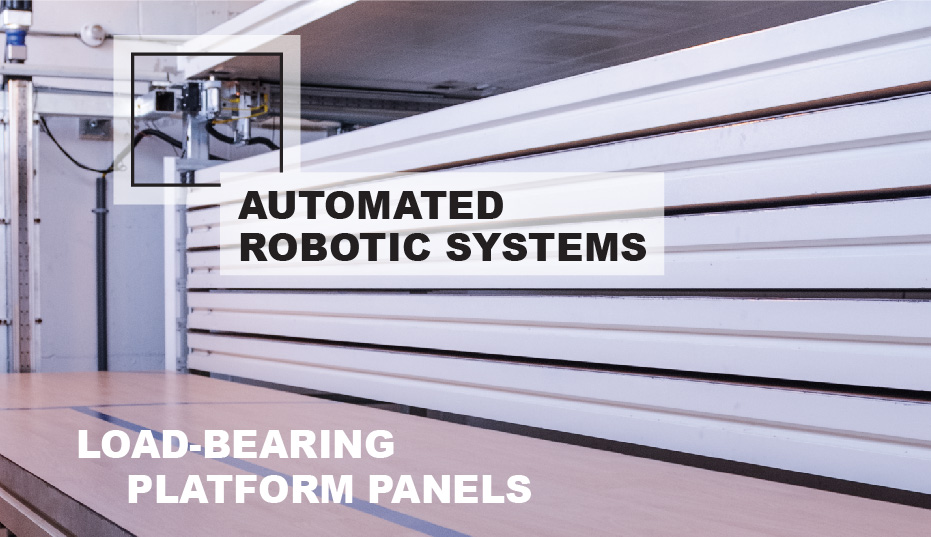 In our automatic installations, robots rack the panels neatly and efficiently. All the magic happens behind-the-scenes with a simple turn of the key.
Our patented roller track system allows custom-manufactured, heavy-duty, load-bearing panels to move easily above your pool and lock firmly into place. The panels are automatically stacked and racked by using automated robotic systems. All processes are controlled by a computer, which can be accessed remotely.
All WutPool cover panels are currently manufactured with anodized extruded aluminum or stainless steel that span the width of the pool. The number of panels varies with every application. Panels vary in thickness depending on the span and load-bearing requirements. Covers made from lightweight aluminum extrusions are very strong yet remain lightweight and durable. We can design a WutPool cover to meet almost any load requirements.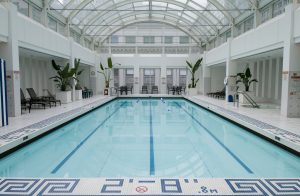 WutPool covers are available for swimming pools that are located indoors or outdoors, typical applications include:
Hotel & Resort Swimming Pools
School & Community Swimming Pools
Residential Swimming Pools
Swim Spas and Jacuzzis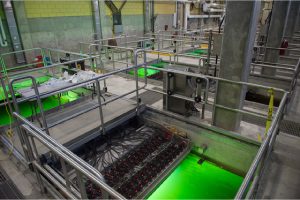 WutGroup covers are available for many other commercial, residential and industrial applications of most any size. WutGroup covers take space utilization to the max with long-lasting value that far exceeds the purchase price. 
We look forward to the opportunity to provide you with a quote for your cover.
However, do to the level of interest in our products and the time invested in the "discovery" process, we request that all inquiries be serious and qualified.
In order to provide you with a rough estimate, we will need pool measurements and surrounding information for the indoor/outdoor area. 
These needs include: blue prints (with specific measurements of deck, distance to walls, photos, drawings, etc.). 
The initial estimates will get us on the same page, and we will then go to more detail from there.
Part of the early development process includes engineering design fees. 
We deal in both retrofit or new construction, and each cover is custom made as each install is unique (ex: rectangular vs. irregular-shaped pools). 
WutPool covers are designed for ease of use, dependability, and long-lasting value.
Design + development + implementation
After the completion of the feasibility process, the fun begins. Our team methodically walks you through the numerous variables necessary to complete your construction process.
Our state-of-the-art, WutPool cover is designed and manufactured exclusively for your specific use by our subsidiary company, WutGroup, LLC.